Don't miss the opportunity to experience
the newest,
hottest attraction in Ocean city!


BOOK NOW or Purchase the GIFT CARD through the links below.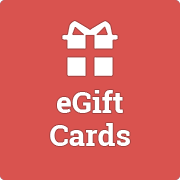 The Pirate's Treasure Room

Many moons ago, from the arctic oceans to the deep Caribbean seas, a lucid and dangerous nameless pirate crusaded to the farthest edges of the earth, pillaging and scouring for treasure. Though his bounty was lavish and he scored more gold than a hundred lifetimes of unending wealth, no amount of blood drawn from innocent souls could quench his thirst. As he sent many souls above, so too, did the heavens rage against him. As the seas toiled in the dead of one fateful night, a tidal wave ruptured his ship and swallowed him whole into an endless watery grave. The wreckage surfaces when the moon glows full to drift in agony for eternity, its captain beheaded by the waters from whence he came.

You and your crew must seek the pirate's treasure hidden in his haunted cabin and solve the mystery of its fate to escape before the wreckage sinks back down below.

NUMBER OF PLAYERS: For 2-8 players


DURATION: 1 hour​


PRICE: $27 per person (on weekday) and $29 (on weekends).

Applicable fees may apply.

---

Halloween happening...

​Many moons ago - moons of all kinds - blood moons, giant moons, and moons to swoon the tides, a Witch arose from the depths of time.
She stared with her eyes at the world around her, and saw so many innocent victims for her witchcraft. She got right to business, as witches do - churning and turning her witch's brew. Adding a drop of this, and a drop of that, she was sure that she had the power to control and enchant. She was right - on a dime, she could change the way you feel - all witches do have a modicum of evil. On Halloween night, with a plume of smoke, the potion was ready. She picked up her cauldron, and her cauldron was heavy.
"I need to find some innocent souls," she said. "This will forever be known as the Halloween Happening."
The Witch, tired of carrying her cauldron, cast a spell and levitated the pot. "I shall trap any Halloween trick-or-treaters," she thought. Sure enough, as the adventurous ones ventured out into the night, dressed in clothes to cause such a fright, a few unlucky people found their way into the Witch's den. The doors shut - for the show was about to begin.
Thinking it was nothing but a trick - with the cauldron before them, bubbling quick - the adventurers leaned in for a little drink. Immediately, they fell victim to her spell, and the Witch cackled like maniac, from what they could tell.
"You have but only 45 minutes to find the antidote potion, or else you'll stay under my spell forever."
Completely enchanted, the whole scene felt like a movie to the entire group. Then, terrified, they realized - this wasn't a movie - it was all of you! Find the antidote potion as fast as you can.
You don't want to spend eternity as a servant to the Witch's hand. Beware of the spooks and frights of 'A Halloween Happening.'

NUMBER OF PLAYERS: For 2-6 players
​ DURATION: 45 minutes
PRICE: $25 per person (on weekday) and $27 (on weekends). Applicable fees may apply.

---
Adventure of Sherlock Holmes: ​Double Mystery

Good day young folks! Mr. Holmes and Dr. Watson left early this morning with Inspector Lestrade. For the moment it's one of the quietest days I've had since last month. I'd rather them be out than having to suffer through Mr. Holmes' mood swings.
"He simply told me to give you today's Times. Apparently, there's something important inside."
Mr. Holmes and Dr. Watson are involved in a complex little problem, that You guys must bring to a conclusion.
Mr. Holmes shed some light on the problem and left clues hidden in his apartment at 221B Baker street.

​NUMBER OF PLAYERS: For 2-10 players
​ DURATION: 70 minutes
PRICE: $28 per person (on weekday) and $30 (on weekends). Applicable fees may apply.