---

challenges & puzzles

IF YOU ARE A PERSON WHO LIKES ANSWERING RIDDLES, SOLVING PUZZLES AND LOOKING FOR A CHALLENGE, THIS EVENT IS FOR YOU! THE PRIZE IS THE PRICELESS MOMENT WHEN YOU FINALLY FIND THE SOLUTION AND EVERYTHING FALLS INTO PLACE.


friends and family


IF YOU HAVE EVER TRIED TO THINK OF A UNIQUE WAY TO SPEND AN HOUR WITH FRIENDS, FAMILY MEMBERS OR WITH COLLEAGUES FOR TEAMBUILDING OR JUST SIMPLY FOR FUN, ESCAPE ROOM OCEAN CITY IS YOUR PLACE!


team building



ARE YOU LOOKING FOR A 60 MINUTE INSTANT TEAM BUILDING EVENT? ESCAPE ROOM OCEAN CITY DELIVERS THE REAL LIVE ESCAPE FEELING. PACKED FULL OF CREATIVE, PROBLEM SOLVING CHALLENGES, THIS GAME IS A FRESH AND FUN CHOICE FOR CORPORATE ENTERTAINMENT.


Tourists



IF YOU ARE VISITING OCEAN CITY AND LOOKING FOR A JOYFUL HOUR TO EXPERIENCE SOMETHING DIFFERENT, YOU MIGHT WANT TO SPARE AN HOUR TO VISIT OUR LIVE ESCAPE GAME.

IT IS NUMBER ONE ATTRACTION THROUGHOUT THE US.
ESCAPE ROOM OC IS A REAL-LIFE ESCAPE GAME. YOU HAVE
TO ESCAPE THE MYSTERY ROOM BY SOLVING A SERIES OF MULTITASK PUZZLES, FINDING HIDDEN CLUES AND EVENTUALLY GET OUT IN TIME. YOU HAVE 60 MINUTES TO ESCAPE.
THE CLOCK IS TICKING, SO BE QUICK! OR…
YOU COULD BE TRAPPED INSIDE FOREVER!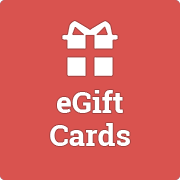 ---


Please dress comfortably and arrive at least 15 minutes prior to scheduled time. Expect the total commitment to be about 1.5 hours, to include orientation and debriefing. Once out of the Room keep the riddles a secret.

Have more questions? Take a look at our FAQ page.